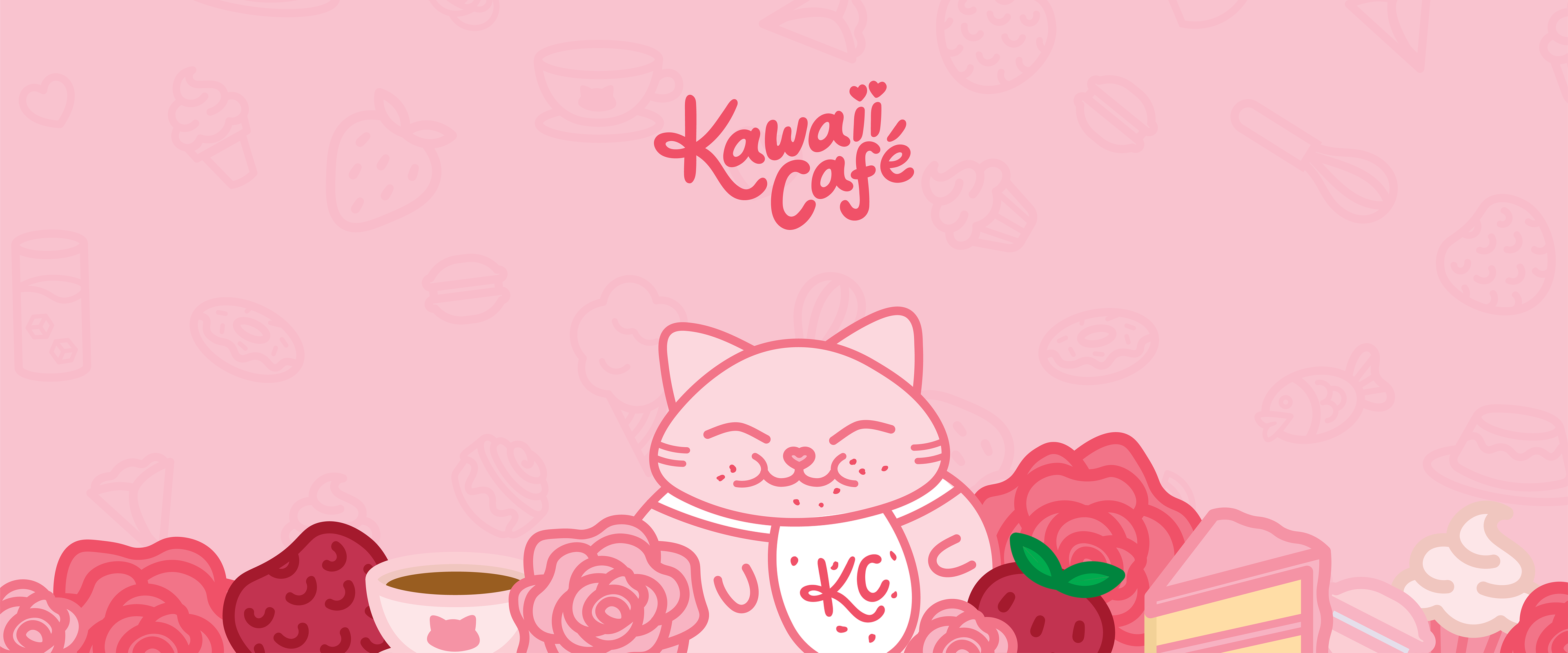 For my senior thesis, we were able to create anything we wanted—but we had to brand it entirely ourselves. I immediately knew that I wanted to integrate a lot of illustration into this project, so I decided to take inspiration from the Kawaii culture in Japan and create a themed cafe based on a character that I created especially for my thesis for both children and adults to enjoy.

Every piece of this project has some sort of hand-done element to it. I had particular fun with creating the logo and going from a rough hand-lettered sketch to an evolution of hand-lettering that I later vectorized.

The color pink felt like the perfect color choice for this cafe, so I decided to stick to a pink monochromatic scheme for the entire cafe branding. My challenge was to create something unique and exciting while only sticking to a fairly neutral color palette.

The character development was actually a pretty swift process. The look I had in mind was very straightforward: round and cute. After creating the general body shape of the cat, I went on to explore several potential facial expressions for it and also sketched out various food items to go along with the cafe branding. After that, I refined my designs and then went into production.